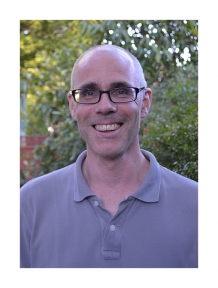 The last six weeks have seen tremendous and rapid changes in our world, and in the Chemistry Department, as we respond to COVID-19.  The staff, faculty and students in our Department have adapted to these changes, and we are looking forward to how we will continue to contribute in teaching and research, and how Chemistry can play an important role in addressing challenges posed by the COVID-19 pandemic. 
In March, UBC made the decision to transition to online teaching for the remainder of the semester.  For our undergraduates, this decision was consequential on every aspect of our program ranging from our large first year lectures to our laboratory program.  Within a few days, with tremendous effort from our faculty and staff, all our classes moved online and we have just completed the examination period in this mode.  In general, the transition went well and students will be able to continue advancing in their programs.  Summer courses will also be offered in an online mode, with the laboratory component deferred to a future semester where needed.  These courses will be offered with both students and faculty aware from the beginning that the course will be online, and we are working to make these offerings the best possible so students can succeed in this different environment. 
March also brought a full research curtailment to campus.  In Chemistry, this meant over 200 graduate students transitioned to working from home, as well as postdoctoral fellows, staff and faculty.  Research groups continued work in this new mode, with papers and thesis chapters getting written, and group meetings held via online conferencing.  For experimental groups, this meant a temporary halt to laboratory work, but data analysis continued at a rapid pace, and new research ideas are being hatched. 
Many members of the Department also turned their attention to the many challenges brought on by COVID-19.  Chemistry will play a central role in addressing many of the issues surrounding the pandemic:  chemical synthesis will be needed to make and scale-up anti-viral drug candidates; materials chemistry will be critical to develop improved anti-viral coatings; atmospheric chemists will study the transmission of virus particles through the air and in our environment; and the students we train in our programs will continue to go on to be tomorrow's front line workers: doctors, nurses, and pharmacists.
We look forward to the eventual return to on-campus teaching and our research activities, and to continuing to contribute to the advancement of chemistry.  Until then, stay safe.
Michael Wolf, Professor and Head