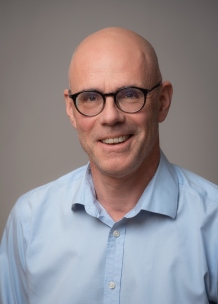 A little more than a year ago, the world as we knew it changed as the COVID-19 pandemic spread across the globe.  With the end of the pandemic finally in sight due to the remarkable development of effective vaccines, we are starting to look at the post-pandemic world and how UBC Chemistry will continue to play a role in addressing global challenges, training students for employment in new and existing industries, and continue to communicate the excitement and importance of chemistry to the public.
Our staff, faculty and students have adapted to life in the pandemic.  Classes have been taught online for the last year, while the fall brought a partial return to in person laboratory work for some of our undergraduate students.  With stringent physical distancing and PPE measures in place, students successfully completed lab work in the fall, and we will continue to expand our laboratory teaching into the summer to allow students to carry out this essential part of their chemistry education.  The importance of hands on training in chemistry has become even more evident during the pandemic, when urgent vaccine and drug development by chemists has provided solutions to the chaos caused by the virus.
Our research work has continued throughout the year, and enhanced safety measures throughout the buildings and labs have resulted in a safe work environment where staff and students are able to discover exciting new molecules, studying chemical phenomena, make and evaluate new materials, and contribute to our understanding of climate change.  Ongoing projects to address COVID-19 include chemical synthesis to make and scale-up anti-viral drug candidates and studying the transmission of virus particles through the air and in our environment.
Michael Wolf, Professor and Head